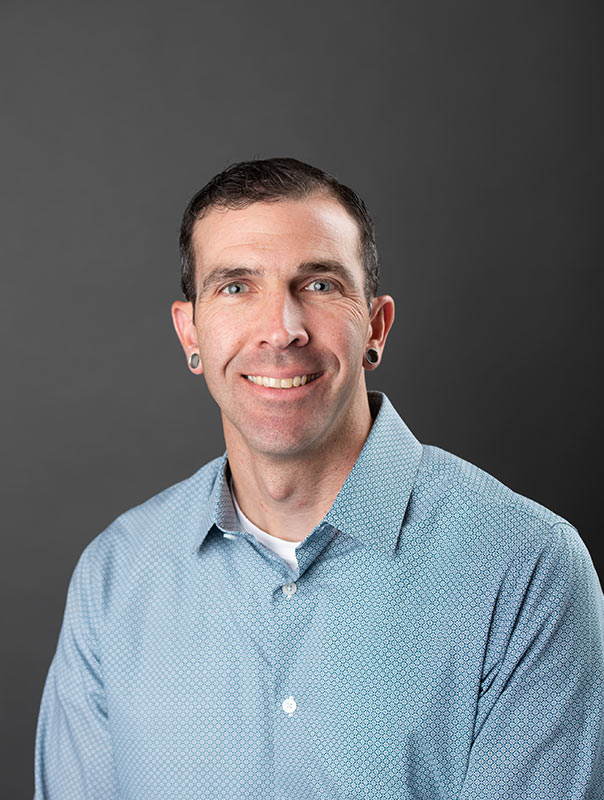 Operations Manager
Nicholas Olson
"When I'm able to see a client use a space (especially when used by the community) it makes all the hard work worthwhile."
EDUCATION
Chicago District Council of Carpenters
Apprenticeship Program
Journeyman Cardholder
2004
Joliet Junior College
1997-1998
Experience
Operations Manager
Chicago Commercial Construction
2017-Present
Credentials
OSHA 30-HR
OSHA 10-HR Hazardous Awareness
EPA Lead Certified Renovator
Oracle P6 Certified
Procore Certified
Responsibilities
Oversight of Project for successful & timely project completion
Circulates / Communicates all project information to subcontractors and field personnel
Maintains Project Document Control / Logs
Compiles / Maintains Closeout Documents
Bid evaluation process (scope reviews), buy-out of subcontractors & write contracts.
Attain pricing for additional scope contract modifications and approval process of change orders
Create pencil draws for pay request
Performs Scope Take-offs
Reviews and Maintains Submittals approval process
Create / Maintain construction schedules
Apply long/short term production planning techniques
Evaluate Construction Quality
Software Competencies
CW
e-builder
eGordian
MS Office
MS Project
Oracle Primavera P6
Primavera CM
Procore
PRZM
Spectrum
Submittal Exchange
About Nicholas
Nick has more than 20 years of experience in the construction industry serving as Project Manager. Nick's career has largely been restorations of existing buildings including structural and masonry facade repairs, interior buildouts, MEP upgrades and site improvements in over 50 Chicago Public Schools and Chicago Park District historic field house buildings.
Notable Clients
Chicago Park District
Chicago Public Schools
University of Illinois at Chicago
General Services Administration
Forest Preserve of Cook County
Metra/PACE
Chicago Housing Authority
Current Projects
$978K CPS - Till Math & Science Academy
$1.0M CPS - North Grand and Vaughn Renovation (2 Buildings)
$862K CPS - Little Village Elementary Renovation
Experience Highlights
$ 23.2M Chicago Public Schools: Carver Military Academy SIP
$ 9.2M UIC Medical Science Building 5th Floor Renovation
$ 5.7M Chicago Public Schools: Sexton Elementary School ADA
$ 4.7 M Chicago Public Schools: Bradwell Elementary School MCR
$ 6.6M Chicago Park District: Big Marsh Ford Calumet Environmental Center - New Construction
$ 6.2M Chicago Public Schools: Lakeview High School ICR
$3.4M Chicago Park District: Fieldhouses masonry facade repairs - Independence Park, Shabbona Park, and Rutherford Sayer Park
$1.2M Chicago Public Schools: Kelly High School SCI
$ 1.2M Chicago Public Schools: Kennedy High School SCI
$ 1.4M Chicago Public Schools: Curie High School SCI
$ 822K Chicago Public Schools: Carver Military Academy SCI
$ 316K Chicago Public Schools: Corlis High School SCI
$ 678K Chicago Public Schools: Harlan High School SCI
$ 1.4M Chicago Public Schools: Washington High School SCI
$ 2.3M Chicago Public Schools: Washington High School SCI
$ 2.3M Chicago Public Schools: Benito Juarez Lab Renovation
$ 1.2M Chicago Public Schools: Eberhart Phase II
$ 1.7M Chicago Public Schools: Coonley Elementary School ADA
$ 2.6M Chicago Public Schools: Fiske Elementary School ADA
$ 2.0M Chicago Public Schools: Hyde Park Academy, Simeon Career Academy, & TEAM Englewood Pool ADA
$ 1.2M Chicago Public Schools: Michelle Clark
$ 3.6M Chicago Public Schools: White Career Academy SIP
$ 1.8M Chicago Public Schools: Lakeview High School CNT
$ 579K Chicago Public Schools: Lakeview High School CNT
$ 312K Chicago Public Schools: Farragut Career Academy MEP
$ 600K Chicago Public Schools: Prescott Elementary School MCR
$ 150K Chicago Public Schools: Sullivan High School DOR
$ 336K Chicago Public Schools: Chicago AG MEP
$ 300K Chicago Public Schools: Sullivan High School Shoring
$ 1.8M Chicago Public Schools: Hammond Elementary School ROF
$ 2.6M Chicago Public Schools: Salazar Elementary School MCR
$ 2.6M Chicago Park District: Chicago Women's & Garden Fieldhouse / Kids Science Labs Phase II